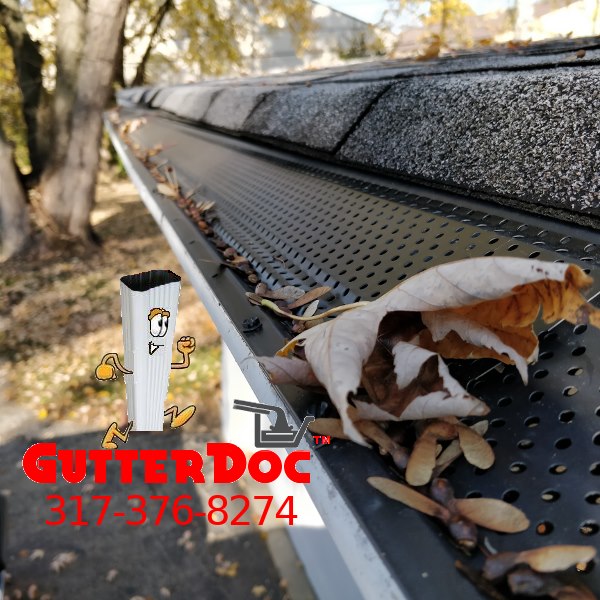 Maintaining your gutters is a very a important part of keeping your home healthy. Gutters help protect your interior and exterior walls, the foundation and landscaping. However, costly expenses will occcur when gutters are not maintained properly. For instance, gutters clogged with leaves, sticks and other debris can cause a leaky roof or at the very least water damage. This can be in the form of rot to the interior or exterior of your home. We have found bird nests and other critters living in clogged gutters and downspouts. Water running down the exterior walls of your home from clogged gutters can lead to mold and mildew problems.
In addition, the runoff from clogged gutters hitting the ground may compromise the foundation of your home. When water does not flow away from the foundation, water begins to seep in and underminds the foundation. This starts the rollercoaster ride of foundation repair and other structure problems.
We have written in a prior post how standing water in gutters makes an ideal breeding ground for mosquitos.
Twice a year cleaning of gutters and downspounts should be done. During the cleaning process, any problems found should be repaired. The sealing of failed mitred joints and fastening gutter supports should not be overlooked. Look for signs of water flowing behind gutters which may be due to too small of a gutter. Sometimes after getting a new roof, there is not enough overhang of the bottom row of shingles into the gutters. This can lead to water going behind the gutter. Many times this problem can be easily fixed with gutter apron.
Finally, well maintained gutters and downspouts will protect landsaping and will protect the value of a home. Yes, many homeowners can maintain their own gutters. But carrying around a ladder for a day is not on the list of favorite things to do. Don't feel comfortable cleaning and repairing your gutters yourself? Call a professional and have the work done right the first time. It is well worth the money.